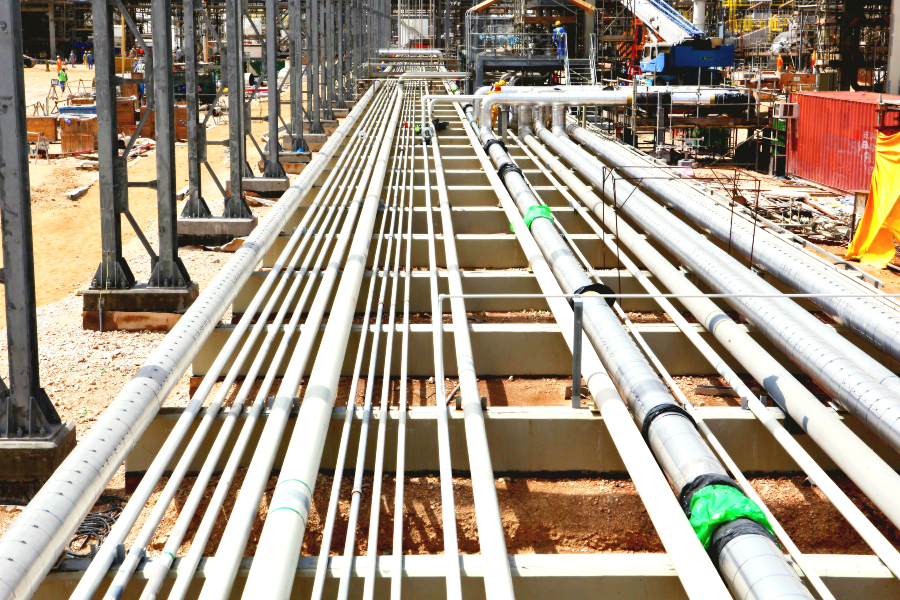 Piping Prefabrication &Installation Supervision
International Quality Consultancy Ltd. offers the most inventive solutions in the industry by implementing requirements of quality assurance and quality control in the pre-fabrication to reduce costs during the execution of projects, to avoid nonconformance and to reduce delays during the execution of different stages of project.
International Quality Consultancy Ltd. provides his expertise on quality control and quality assurance for pipe spools pre-fabrication and installation for Power, Oil & Gas, Chemical, Drinking/Waste Water Industries EPC projects. Those material are such as carbon steel, low temperature carbon steel, alloy steel (SA 335 P11, P22, P91, Cr- Mo), stainless steel, super/Duplex stainless steel, Inconel, Hardox, Weld overlay/cladding.
International Quality Consultancy Ltd. provides Piping prefabrication and installation services in Oil & Gas, Power Plant and Drinking Water and Waste Water Treatment Projects;
International Quality Consultancy Ltd. will ensure compliance with documented contractual quality requirements.
Pipe material, bulk material handling and storage, preservation.
Pipe Materials traceability from material receiving until final inspection and shipping.
Pipe spool fit up, dimensional check and pre-fabrication inspection as per isometrics to avoid rework and to minimize installation delays at site
Welding Inspections on welding consumables, welder qualifications, preheat/interpass temperature.
Weld profile, weld repairs, welder performance.
Pipe spool installation quality control and supervision at site.
Non-Destructive Examination (NDE) plan for RT, MPI, PT.
Post Weld Heat Treatment (PWHT) supervision.
Hardness test (HT), Positive Material identification test (PMI)
Hydrostatic and pneumatic test, Test Package documentations; pressure test limit, location and thickness of test spades, test medium, test pressure, vent and drain points, isolation or removal of in-line equipment and instruments
Pipe flushing and reinstatement.
Pipe Insulation.